$1.5M in new Washington Families Fund System Innovation grants awarded to projects in King and Pierce Counties.
A final round of Washington Youth & Families Fund Systems Innovation grants made in December 2014 will strengthen support for immigrant and refugee families in King County and help Pierce County "right size" their housing system to better meet the needs of homeless families.
Prevention Navigator for Immigrant and Refugee Families in King County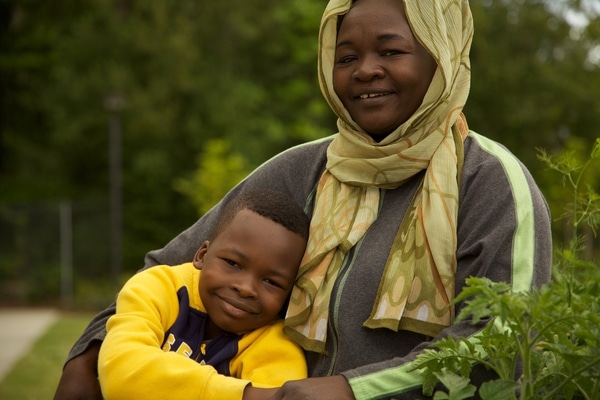 Data shows that homelessness and housing insecurity disproportionately affect communities of color and non-English speaking groups. Washington is one of the top 10 states for refugee arrivals, with the majority settling in South King County. In 2010, immigrants and refugees accounted for almost 20 percent of all homeless counted in King County, according a community assessment by United Way of King County. Immigrant and refugee families are also more likely to be doubled up with friends or relatives in tenuous housing circumstances.
A $400,000 two-year grant for the Prevention Navigator for Immigrant and Refugee Families project seeks to address the needs of this vulnerable population and the underlying racial and ethnic disparities of homelessness. Funding will support prevention services for immigrant and refugee families who are risk of becoming homeless, as well as the creation of a Partners Work Group designed to bolster connections and partnerships with key systems and providers. The goal is for housing programs to create referral pathways and relationships, changing the way these agencies and systems interact with each other and the way families are able to receive services. The grant will also provide flexible financial dollars, which will fill gaps in assistance for families that need more time stabilizing in housing. By identifying families early, providing flexible financial assistance, and connections to mainstream services, fewer families will enter the homelessness system. We expect that 100 to 120 families will be served by this project over two years.
"Building Changes looked at the systems serving homeless families, and realized there is a gap. We are narrowing that gap by bringing new funds to agencies already serving immigrant and refugee families, and helping to prevent families from becoming homeless," said Shelly Crocker, Building Changes Board Vice President and Program Committee Chair. "Many agencies are already working hard for these families every day. Our hope is that we can strengthen the system and also reduce overall rates of homelessness."
Building Changes and the Committee to End Homelessness in King County (CEH) are working together to implement this project, in collaboration with the City of Seattle and United Way of King County. A Letter of Interest has been released, and the grantee agency (or agencies) will be announced in March 2015.
Retooling Transitional Housing in Pierce County
In Pierce County, efforts are underway to create a right-sized system so that the right mix of housing and services is in place to meet the needs of families who are homeless. Converting transitional housing programs to services which rapidly move more families to permanent housing is an important part of this goal.
Up to $1,166,000 for the Retooling Transitional Housing project will support as many as six Pierce County providers with owned transitional housing units and one technical assistance provider. Over this two-year grant period, transitional housing providers will convert to permanent housing or a new form of "temporary housing" with significantly shorter lengths of stay, which are easier to qualify for, and serve certain target populations. We expect that families will spend half as long in transitional housing, and 90 percent will exit to permanent housing. Individualized technical assistance will be provided to transitional housing programs in this project.
Building Changes is working with Pierce County Community Connections to implement this project. A Letter of Interest for eligible transitional housing agencies will be released in the Spring and grantee agencies will be selected in June 2015.